For my history honors program at Emory University, we have to write an Intellectual Biography (a story of our academic journey). I thought I'd post it below (with some embellishments of course)…
The Beginning…
In first grade, my mother found out I couldn't read when she accidentally skipped a page in my favorite picture book and I recited the missed page from memory instead of reading the next.
It would not be until third grade while reading The Witch of Blackbird Pond by Elizabeth George Speare (a novel of historical fiction) for class, that I was introduced to the story-telling nature of history and fell in love with reading. My exploration of history continued into fourth grade when I gave a presentation in fifth grade about Queen Isabella of Castile, appropriately dressed in a red-velvet period costume made by my grandmother (NERD ALERT). What did I like best about her? Her ruthless ascent to power, of course, along with her connection to the Tudors of England. My mother had indoctrinated me on the intrigues of the War of Roses and Tudor court.
The Continuation…
My passion didn't wane in middle school and, at the end of eighth grade, I was awarded "Most Likely to Become a Historian" by the school. In high school, I participated in National History Day, twice, making it to regionals. Both times I created documentaries, first, about the Women's Suffrage Movement in the U.S. and, second, a feminist interpretation of Playboy Magazine.
In college, I decided to pursue a double-major in History and English. Through Emory University, I have been awarded two prestigious history awards—the Neil Penn History Award and the Dr. Haywood Jefferson Pearce, Jr. Memorial Scholarship. My historical research has ranged from work with "Human Sexuality and the Catholic Church" to the topic of "Honor Killings in Early Modern Drama." My interests often focus on European history through the lens of feminism. Studying Spanish for nine years has also led me to pursue scholarship with Los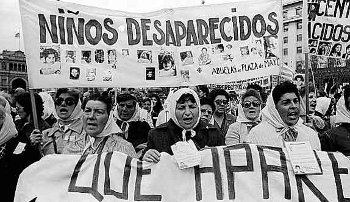 Desaparecidos in Argentina and the Pluralism between Muslims and Jews in Southern Spain before the Expulsion. As someone of Jewish heritage, I often choose to explore topics of Jewish engagement from the Banking Systems to the Ostrich Feather Trade. I have taken classes in History and Memory, Oral History, and Mythic Kings—all of which have expanded my love of the stories which history explores. For my honors thesis, I am combining my interests by exploring Jewish Engagement with the British Opium Trade during the 19th century, which I began studying at the same time I began writing at a professional level. It will make my historical fiction that much stronger and accurate.
The Synthesis…
In 2011, at the end of eighth grade, I combined my passion for reading and history into writing by beginning a work of historical fiction (for that full journey, click here). As of 2014, it became a fully realized novel focusing on British Imperialism and Jewish engagement with the Opium trade during the 1880s. Since finishing the first draft, I improved my craft over the years with countless revisions and am now working on an R&R for an agent. Now, I work in the publishing industry both as an editorial assistant for an academic journal on Early Modern Drama and as an intern for Carrie Pestritto, a literary agent at Prospect Agency in New York City. Fictionalizing history, allows me to give voice to the unknown or looked-over as well as express my passion for writing. For me, history is a never-ending story to be unwound, retold, and explored.
Thus, this journey all began with a little girl who couldn't read.
I'd love to hear about how others have followed their passions since childhood or later! What point in time started your journey towards your dreams?